Dining in Back Bay During the Summer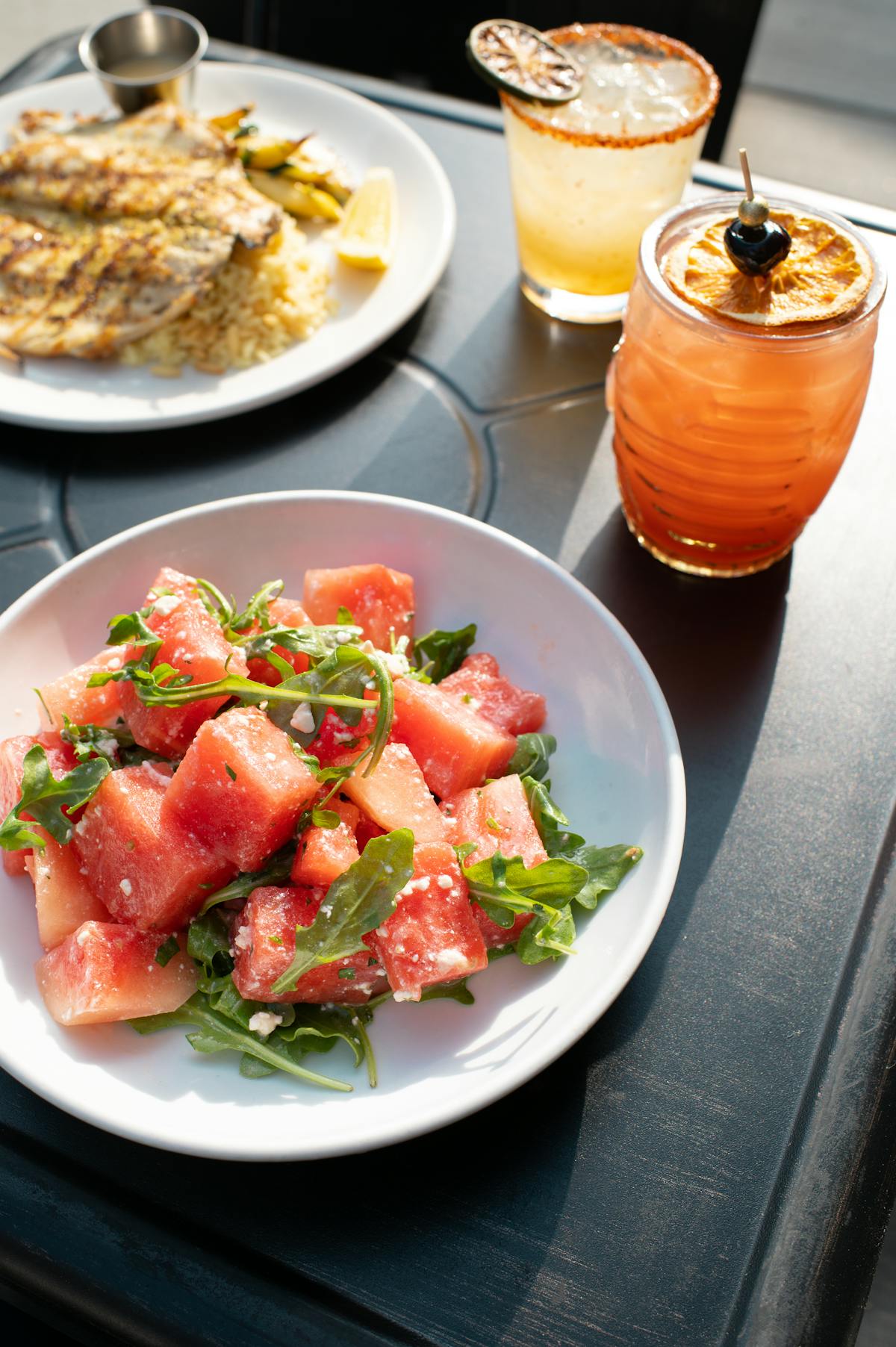 Step off of the street and into Back Bay Social this summer! Located conveniently on Boylston Street directly across from the busy and popular Prudential Center sits Back Bay Social, an iconic American bar and restaurant! With a spacious air-conditioned interior and a secluded outdoor patio, the option of how you enjoy your meal this summer is up to you! Spend the day shopping in Back Bay and visit us at Back Bay Social for some summertime sips and small plates to share. We hope to serve you soon!
Outdoor Dining at Back Bay Social
While walking down Boylston Street in Back Bay, you will find the perfect outdoor dining patio to relax on a busy day and refresh with mouth-watering food and refreshing cocktails! At Back Bay Social, we use our large sidewalk to create a beautiful secluded dining patio. Back Bay Social is the perfect destination for gathering with your friends, family, and coworkers due to the ideal location, extraordinary service, and perfect ambiance. Make a reservation at Back Bay Social this summer and dine on the outdoor patio!
Refreshing Summertime Sips
At Back Bay Social, you can get your fill of delicious menu items while sipping a refreshing cocktail! We have a beverage menu full of the classics and our signature BBS cocktails. Celebrate summer at Back Bay Social with our summertime sips!
Sips to Share
In addition to our classic BBS cocktails, we are happy to offer groups two delicious beverages in a large format to share! These beverages serve 4-6 people and are perfect for the summer weather. The Midnight Mass features Bacardi Black, lime juice, pineapple juice, and simple syrup. Our second large format option is our classic Sangria, available in red and white.
Celebrate Summer at Back Bay Social
With views of the lively Boylston Street, celebrate summer on the secluded outdoor patio at Back Bay Social. Regardless of the time of day, stop in for a couple of small plates or fresh local oysters, or stick around for a comedy show! To make a reservation at Back Bay Social, please call us at (617) 247-3200 or visit our website. We look forward to kicking off this summer with you soon!