Where is Back Bay, Boston?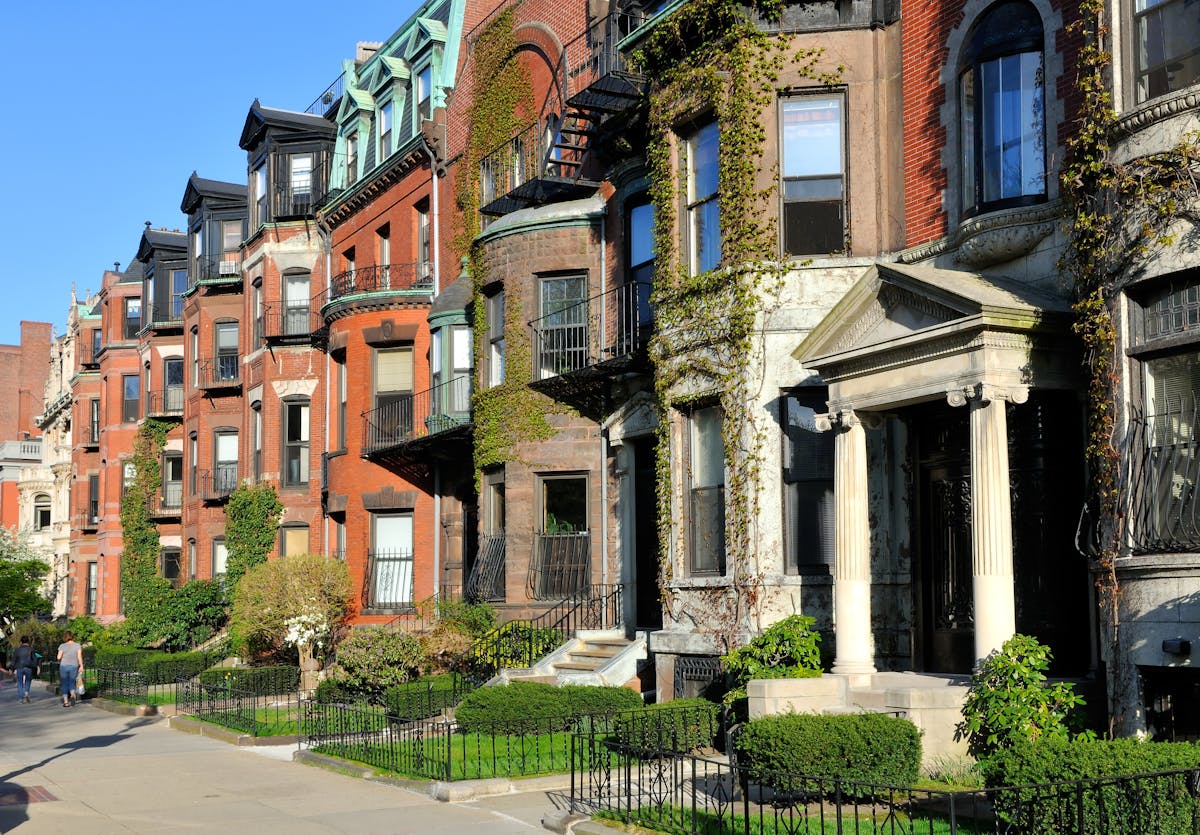 Boston Neck and the Shawmut Peninsula form the backbone of Back Bay, a small saltwater bay that was quite literally just a bay before the 1820s. Now, it's a flourishing neighborhood with some of the best shops, restaurants, bars, and history. To learn more about Back Bay, please continue reading.
The History of Back Bay
Roxbury and Boston Mill Company constructed a dam across the Back Bay from the Public Garden to Brookline to power its mills. Railroads were also built across the Back Bay, preventing the basin from flushing out debris and toxic waste from the city. During the 1856 construction of the Back Bay, the Commonwealth of Massachusetts decided to fill in the wasteland and construct a new neighborhood. Land from Needham, 25 miles outside of Boston, was hauled using new steam engine technology. Construction on the entire Back Bay, from Kenmore Square to the Public Garden, lasted nearly 25 years.
Back Bay's Location Within Boston
According to the Neighborhood Association of the Back Bay, the neighborhood is defined as the Charles River to the north; Arlington Street to Park Square to the east; Columbus Avenue to the New York New Haven, and Hartford right-of-way located south of Stuart Street and Copley Place; Huntington Avenue, Dalton Street, and the Massachusetts Turnpike to the south; and Charlesgate East Apartments to the west. Longwood, Beacon Hill, and the South End all surround this neighborhood.
Places to Dine in Back Bay
If you find yourself within the Back Bay, dine at Back Bay Social. This restaurant is ideally situated on Boylston street. Whether you're in the mood for brunch or dinner, we truly offer it all. Enjoy Blueberry Buttermilk Pancakes or Banana Fosters French Toast with caramel rum sauce, sautéed bananas, and a house whipped cream for brunch. For dinner, try our BBS Burger with aged Vermont cheddar cheese, smoked bacon, caramelized onion, and horseradish aioli on a brioche roll or the Chicken Bacon Ranch with grilled chicken, white sauce, bacon, tomato, and ranch dressing. If you're 21+, look through our cocktail menu for delicious drinks!
Contact Back Bay Social Today
For more information about Back Bay Social or to book a reservation with us today, don't hesitate to contact our team. We are happy to accommodate your needs or provide more information about Boston's Back Bay neighborhood! To get started, call us at (617) 247-3200. We can't wait to hear from you!