Get Ready to Laugh Out Loud at Back Bay Social's Comedy Show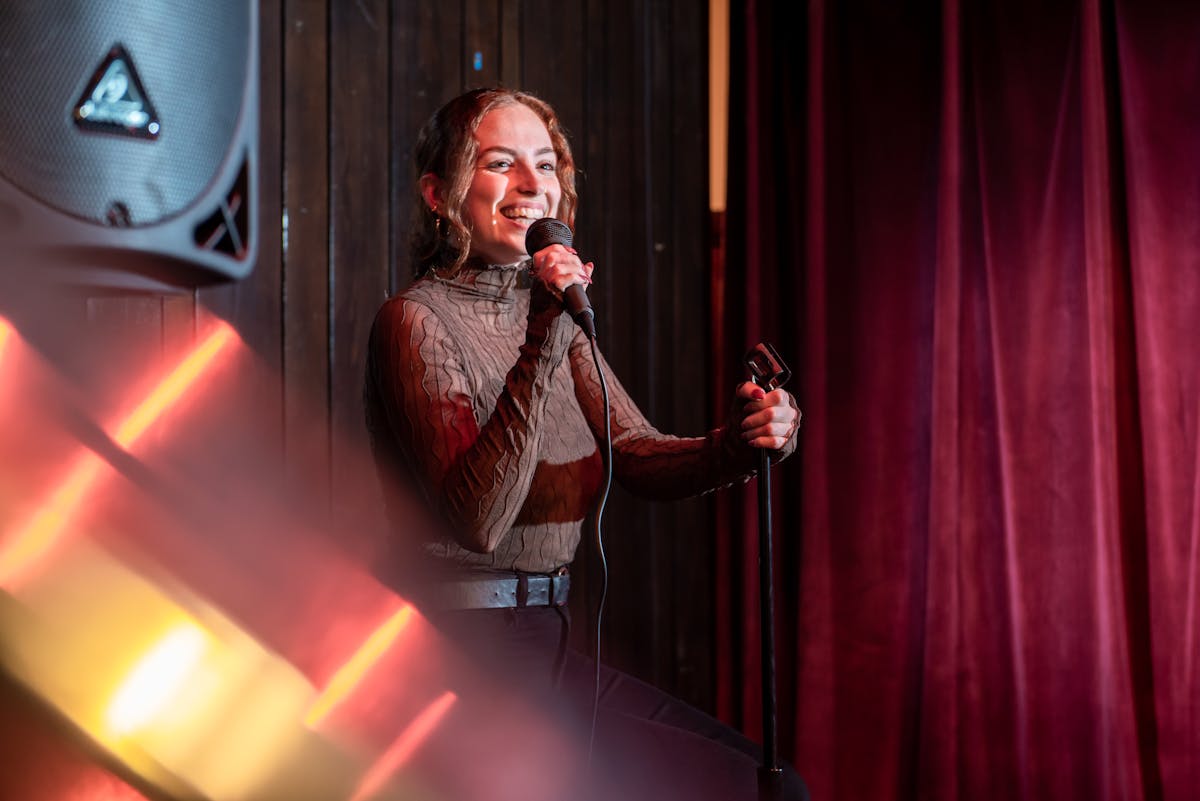 Calling all stand-up comedy show enthusiasts! If you have been searching for a comedy show in Back Bay, Boston, you are in luck! Clear your calendars for Thursday nights, as Back Bay Social has not one but two comedy shows that regularly feature headlining performers who have appeared on Netflix, Comedy Central, and HBO, to name a few. Will you be attending the next Comedy Show at Back Bay Social?
Back Bay Comedy Shows
Have you been looking for an outstanding comedy show in Back Bay? At Back Bay Social, every Thursday night, there are two shows where you can experience the country's funniest stand-up comedians! Hosted by Della Volpe, there is a new lineup weekly to show off the new talent and frequent surprise guests from NYC and L.A. Be sure to check out Back Bay Social's Thursday show schedule and purchase your tickets online!
New Thursday Night Showtimes
After many sold-out 7:30 PM Comedy Shows at Back Bay Social, we are pleased to announce the addition of a second comedy show on Thursdays that start at 10 PM! As space is limited, we ask that you purchase your ticket in advance, as both shows sell out quickly! Upon arrival at Back Bay Social, we recommend you find your seats 30 minutes before the show begins, as seating is not assigned. Feel free to grab a drink or order an appetizer to share with the table during your spare time.
Additional Information
Please keep in mind that there is an age requirement to attend both comedy shows at Back Bay Social, all guests must be 21+ to attend, and IDs will be checked upon arrival. Additionally, we suggest arriving 30 minutes before the show starts, although doors open at 6:30 PM for the first and 9:30 PM for the second. Arriving early will allow you to choose your desired seat, as no seating is assigned. It will also reduce a potential distraction as the comedians begin their sets.
We look forward to laughing with you this Thursday and every Thursday at Back Bay Social. For more information about Back Bay Social's hours of operation, location, or additional information about Thursday Comedy Nights, please visit our website or call us at (617) 247-3200.