What's Better to Order at Brunch: Brunch or Lunch?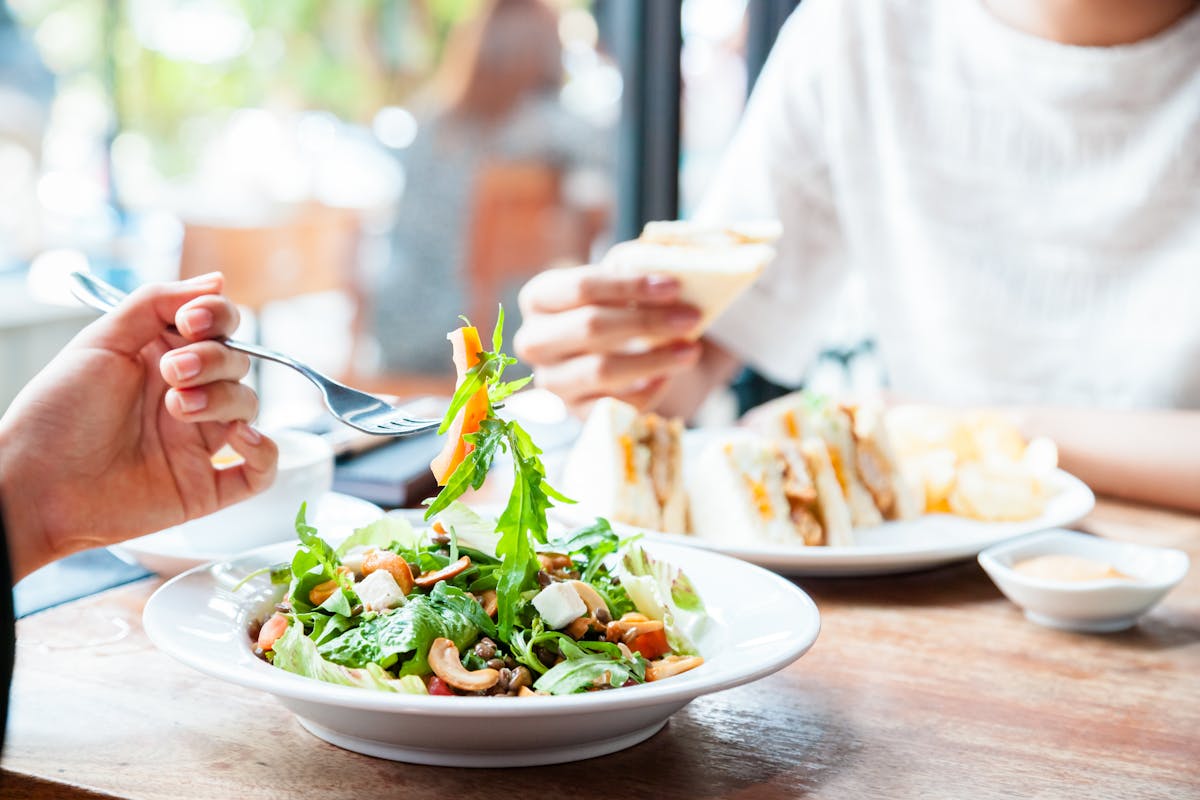 For many, brunch is more than just a meal. It's an opportunity to sit down with loved ones, catch up on what's happening in one another's lives, and enjoy some good food (and maybe a cocktail or two).
It is just as much a social experience as an opportunity for a delicious meal. But should you be opting for the stack of pancakes, or is it better to order the BLT?
Brunch is, by definition, a combination of breakfast and lunch. It is typically consumed in the late morning or early afternoon when the lines between meals are blurred. So is one better than the other? It depends on a few things.
What Time of Day is It?
If you're out to brunch at 10 am, breakfast foods are more likely to satisfy your palette than a greasy burger and fries. Alternatively, if it's closer to 2 pm, you might be more in the mood for a salad than a Belgian waffle.
What Are You Less Likely to Make at Home?
A good rule of thumb is to order something you wouldn't make at home whenever you're out to eat. Most home chefs haven't mastered a good hollandaise, so you might be inclined to order the eggs benedict instead of a wrap.
If you're better at preparing breakfast foods but hate making lunch, order something off the lunch menu! But if you never take the time to cook yourself a lovely meal in the morning, ordering off of the breakfast menu is the best way to go.
What is Their Specialty?
Food establishments are usually known for specializing in something. If the restaurant you're meeting up for brunch serves an award-winning breakfast, then the choice is clear. Likewise, if you're at a local deli known for its Reuben sandwich, then opt for lunch!
What Are You in the Mood for?
If you're craving a bagel with lox at 1 pm, there's no shame in ordering it. Just like there's nothing that says you can't enjoy pizza before noon. If it's on the menu and sounds good, go with your gut!
The great thing about brunch is that there are no hard and fast rules that you have to follow. Brunch is meant to be an enjoyable meal shared with the people around you.
There's no way to say whether ordering breakfast or lunch is the better option. Ultimately, it's up to you!
Get Your Brunch Fix at Back Bay Social
Whether you order breakfast or lunch, you can't go wrong with Back Bay Social's brunch menu. The best chefs make each option with the freshest ingredients, so there's no need to stress. Either way, you'll enjoy a meal you won't forget. Contact Back Bay Social today and make a reservation for your group!