Try Our Terrific Tots!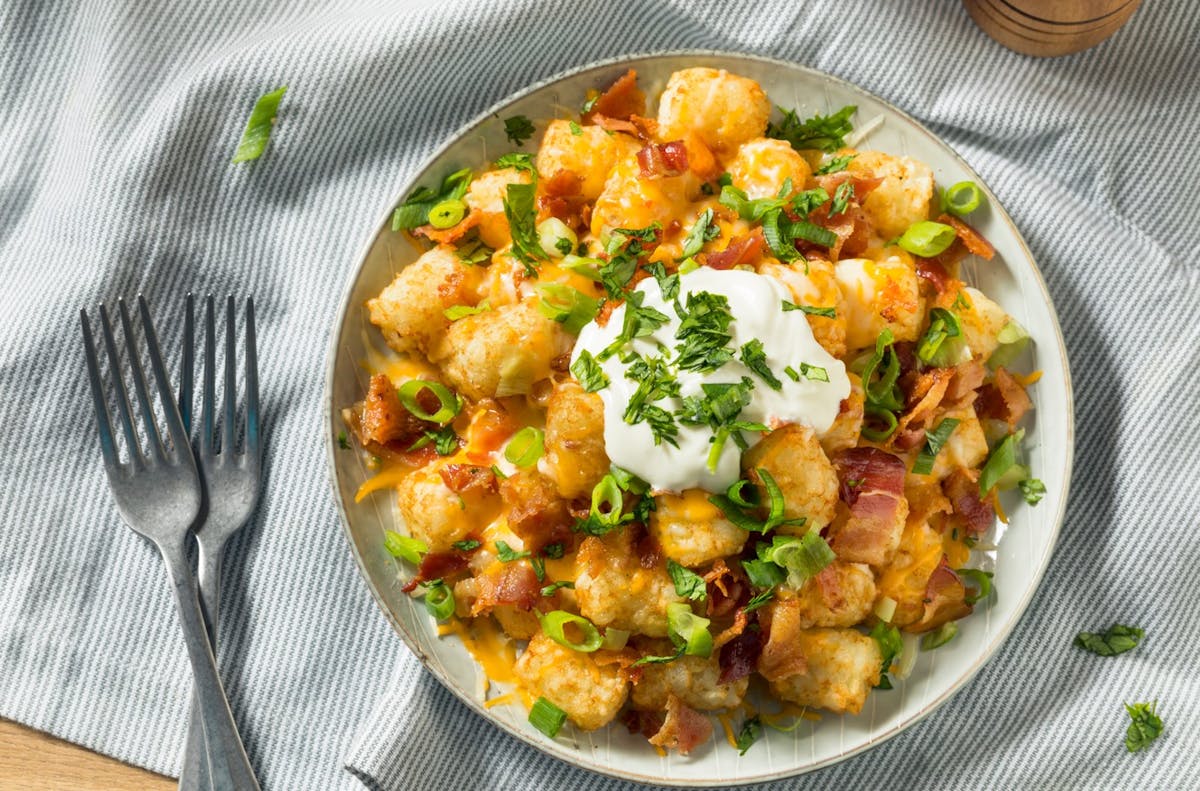 At Back Bay Social, located on Boylston Street, we take pride in our Brunch menu, specifically our innovative brunch favorites such as our Tater Tots! At BBS, you can count on mouth watering dishes served during brunch, lunch, and dinner. As one of the city's favorite neighborhood hangouts, we encourage you to come in, sit back, relax, and enjoy. Visit us the next time you are in Back Bay and looking for good conversation, craft beer & unique cocktails.
Brunch Favorites at BBS
*Disclaimer, these menu items are gluten-free with cross-contamination. Please inform your server if anyone in your party has a food allergy*
SCRAMBLER
Join the fun and get the best of both worlds with our scrambler. This dish focuses on pairing scrambled eggs, tater tots, cheddar cheese, pico de gallo, and our delicious lime crema. This dish is the perfect way to get both protein and the greasy meal you desire after a night out in the city!
LOADED
If you are a fan of a classic loaded potato, you'll love this brunch special! Featuring all of your favorite toppings of bacon, sour cream, and cheddar cheese, you won't be able to get enough of these tots. Don't forget these tots are also paired with a fried egg too! Visit Back Bay Social and order the loaded tots.
HASH TOTS
Hash, a UK favorite, has entered our brunch menu with tater tots! Our hash tots offer the traditional hash of chopped meat, potatoes, and fried onions. A fried egg and awesome sauce are paired with our special corned beef hash!
BUFFALO TOTS
Who doesn't love a buffalo brunch? With our buffalo tots, you will wish you order two plates! At Back Bay Social, our buffalo tots are served with 2 eggs your way, buffalo chicken, blue cheese crumbles, and topped off with fresh scallions. Spice up your brunch with our signature buffalo tots!
Book A Brunch Reservation
Prepared to take on Back Bay Social's brunch menu and taste our delicious dishes for yourself? Book a brunch reservation today and try out our terrific tater tots! View our full menu and pick your favorites. We look forward to serving you soon!