The Ultimate Brunch Debate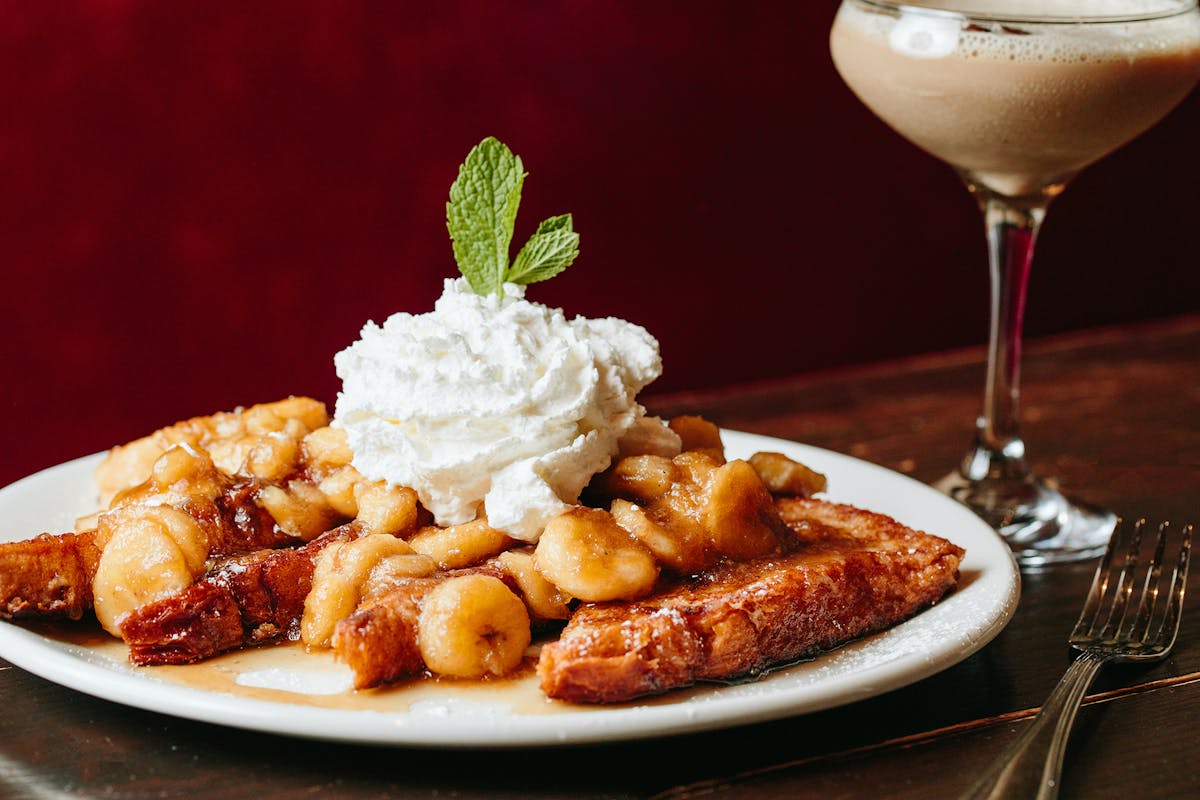 Breakfast has faithfully been known as the most important meal of the day, but millennials might argue that it's actually brunching! While the debate about which meal is better may never come to an end we can all agree that brunch is delicious! Brunch allows you to have the best of both worlds whether you are team sweet or team savory there is something for everyone at our weekend brunch!
Sweet Treats
If you have a sweet tooth then you're in for a treat. We offer a decadent variety of pancakes and french toast that will be sure to fulfill your cravings! Enjoy fun brunch twists on dessert favorites like Banana Foster's French Toast or stick with the classics like Blueberry Buttermilk Pancakes! You can't go wrong with any of these sweet bites!
Savory Bites
Not sold on starting your day off with sweets? If you're on team savory, don't worry, we've got you covered. Treat yourself to rich flavorful bites that will have you coming back for more. Indulge in brunch staples like Steak & Eggs or Buttermilk Fried Chicken Sandwich that'll be sure to satisfy your appetite! Don't be afraid to indulge in these delicious savory bites!
Classics
If you're like us, we can't get enough of both sweet and savory. Some of our brunch menu items will give you the best of both worlds! Order the Buttermilk Fried Chicken & Waffles or French Toast for the table and wash it down with an Executive Mimosa! We guarantee that will settle the debate between the members of team sweet & team savory at your table. Sweet & Savory brunch classics are here to stay! You truly can't have brunch without either one and at Backbay Social we will never make you choose when you can just have both!
Brunch Cocktails
Meal preferences aside, everyone can agree that brunch wouldn't be possible without brunch cocktails! A delicious meal paired with a good drink is one of the best experiences money can buy. Brunching with a big group? Get a bottle of prosecco for the table! Enjoy seasonal favorites like sangria or stick to the basics with an executive mimosa! We've got something for the wine lovers, vodka enthusiasts, and everyone in between!
Book a Brunch Reservation
Is your mouth watering for a tasty brunch? Book a reservation to come to dine with us and try our sweet and savory menu items at Back Bay Social!