Comedy, Food, & Fun: Boston's Comedy Scene Gets a Boost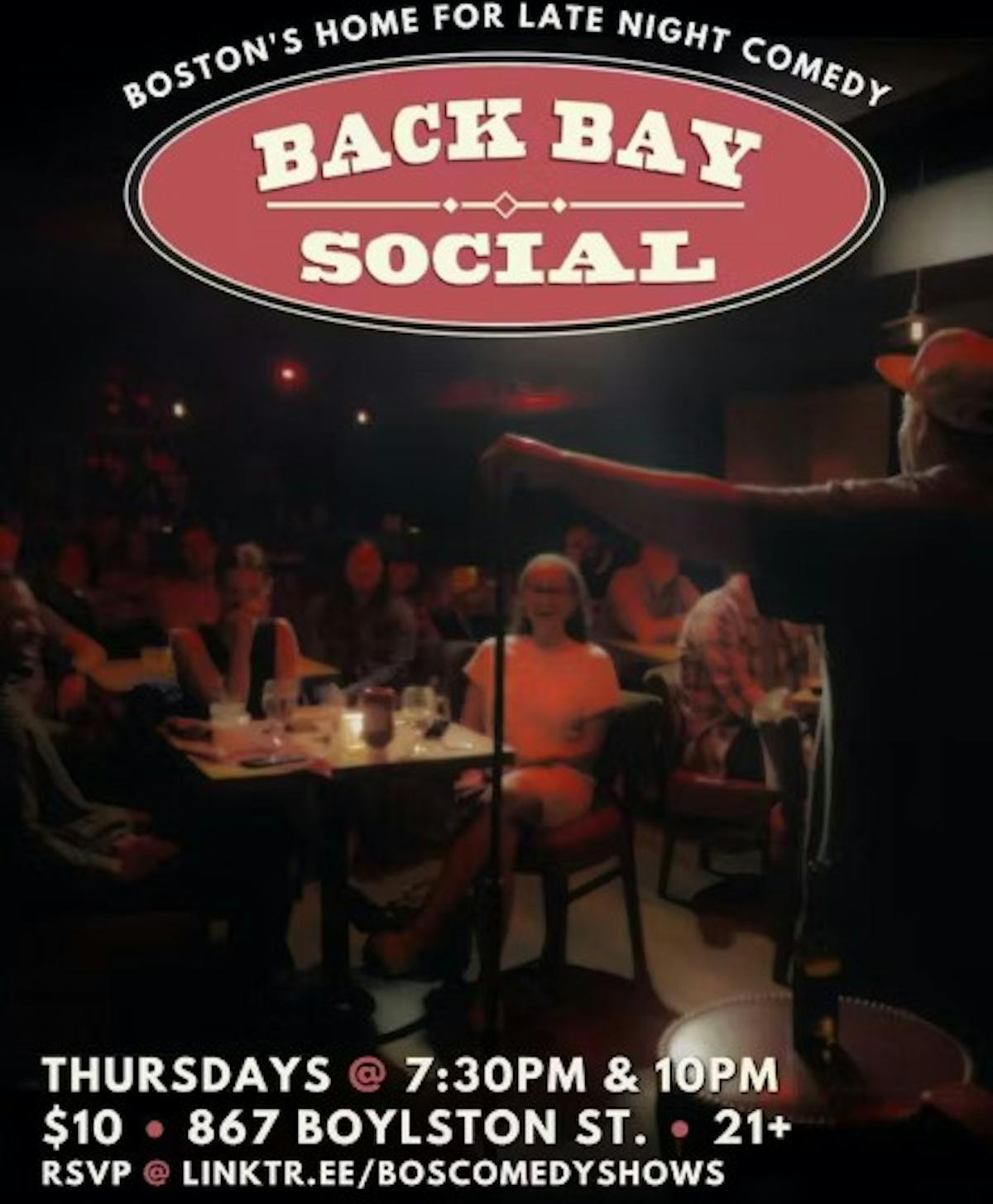 Comedy enthusiasts in Boston are excited as the Boston Comedy Shows at Back Bay Social has announced a second showtime on Thursday nights. With a perfect blend of humor, delicious food, and entertainment, the show promises to be a must-see for locals and tourists alike. Whether you're a night owl or just looking for a fun night out, the comedy scene in Boston is taking over. Take advantage of the chance to laugh through the night and discover why this show is quickly becoming one of the hottest in town.
The Rise of Comedy in Boston
Boston has become a hub for comedy in recent years, attracting local talent and big-name comedians from across the country. With Back Bay Social's comedy show offering a perfect blend of humor and delicious food, it's no surprise that comedy enthusiasts are excited about the rise of the comedy scene in Boston. There's no shortage of entertainment options in this city, and at Back Bay Social, you can experience the country's funniest stand-up comedians with new lineups every week! Experience the best comedy that Boston has to offer at Back Bay Social.
Thursday Night Showtimes
At Back Bay Social, we proudly announce that our Thursday night comedy show now has two showtimes for you! After many sold-out shows, adding this time will allow you and your crew to unleash the fun with laughter, food, and drinks. Our first comedy show begins at 7:30 PM, and the second show starts at 10 PM. We recommend that you arrive 30 minutes before your show to grab a seat, a drink, and an appetizer to share! Space is limited, so purchase your ticket before these shows sell out.
The Best of Boston Comedy Shows
Every Thursday at Back Bay Social, the show regularly features headlining performers who've appeared on Netflix, Comedy Central, and HBO. In addition to watching the new talent and potential surprise guests from L.A. and NYC, you can stay refreshed with Back Bay Social's delicious dinner menu, top-notch selection of craft beer, and unique cocktails. This Boston Comedy Show is perfect for date nights, work outings, and meet-ups with old friends, as Back Bay Social provides a vibrant and friendly atmosphere!
Before purchasing a ticket to the comedy show, all guests must be 21+ to attend. For more information about Back Bay Social's hours of operation, location, or additional information about Thursday Comedy Nights, please visit our website or call us at (617) 247-3200.