Why You Should Order The Cheeseburger When You're Dining Out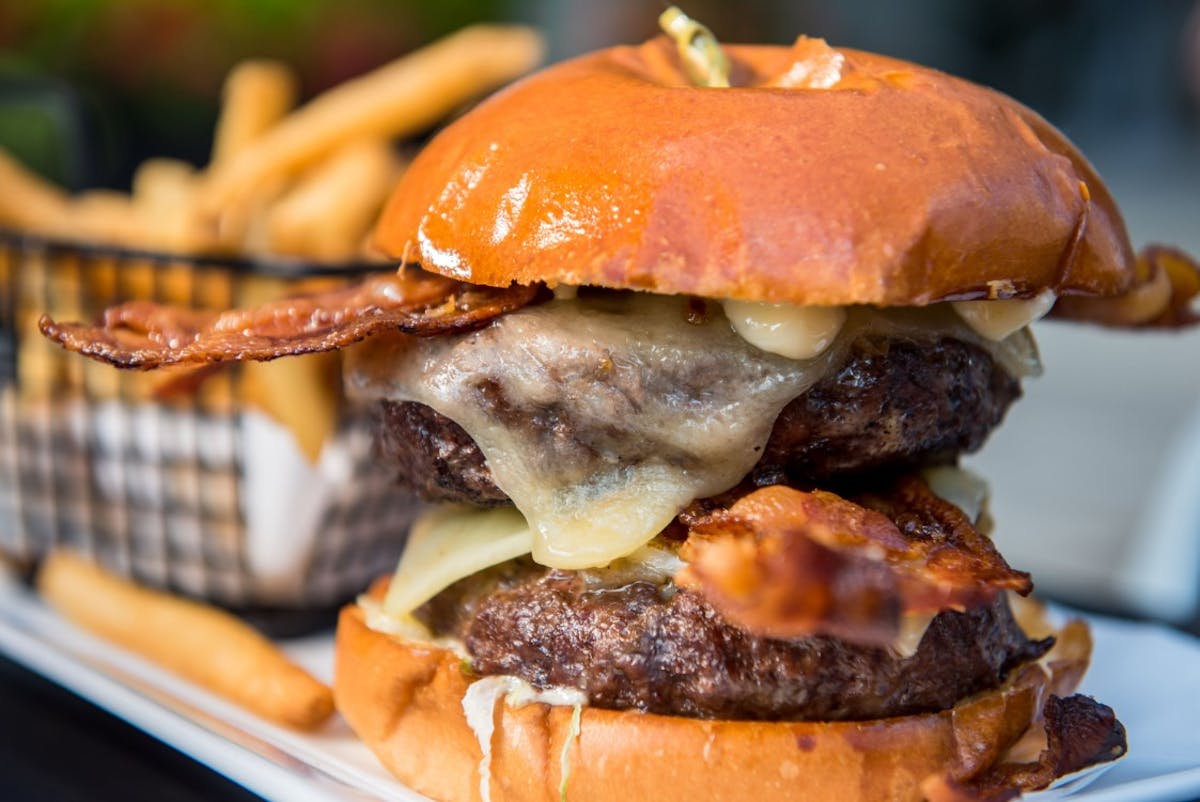 There is no doubt that cheeseburgers are a classic menu item and a staple for summertime cookouts. There's just something familiar about the taste, the smell, the feel, and yet dining on a burger never gets old. If you're ever in doubt, don't hesitate to treat yourself to the burger. Here's why:
Cheeseburgers Are Super Customizable
Whether you prefer yours loaded with the works, or simply want a burger patty in between two buns, most burgers come with as much or as little as you'd like. Lettuce, tomato, onion, but hold the pickles? Sure! Extra cheese and ketchup? No problem! Plus, however you like it cooked is up to you. Practically mooing or all the way done? Whatever you prefer, your burger order can be customized to your specifications or whatever you happen to be in the mood for that day.
Burger Toppings May Surprise Your Palette
You may be surprised to see burgers topped with pineapple, an overeasy egg or peanut butter on a menu, but don't count it out just because it's not your traditional burger topping. A sweet and savory combination atop a cheeseburger can be an unexpected delight. If you love a good burger and are feeling especially adventurous, go for the wild sounding combination. If worse comes to worst, you can pick off the toppings and still enjoy that delicious hunk of beef.
Cheeseburgers Can Be Prepared Fast Without Tasting Like Fast Food
From your local burger stand to a five-star restaurant, burgers don't typically take a long time to make. If you're particularly famished, ordering a cheeseburger can usually guarantee you'll have food in front of you relatively quickly. Just because it's prepared quickly doesn't mean it's low quality. Plus, there's nothing better when you're starving than biting into a fresh-cooked burger.
Burgers are Great on the Go
Takeout orders don't always travel well, but cheeseburgers stand up to the test. When packaged correctly, they won't get soggy, cold or lose their integrity on your drive home. Or, if you've got to walk while you eat, a cheeseburger is the way to go. No utensils required, no messy drippings and no cooling down while you eat. It's the perfect meal for when you're on the move.
Treat Yourself to the Best Burger Around at Back Bay Social
Are you drooling yet? Do you just HAVE to have a cheeseburger right now? You've come to the right place! Back Bay Social has a burger on the menu for everyone, always cooked fresh and to your specifications. Stop in to Back Bay Social to get your burger fix ASAP. Contact us today by calling 617.247.3200.