Things To Do In Back Bay, Boston MA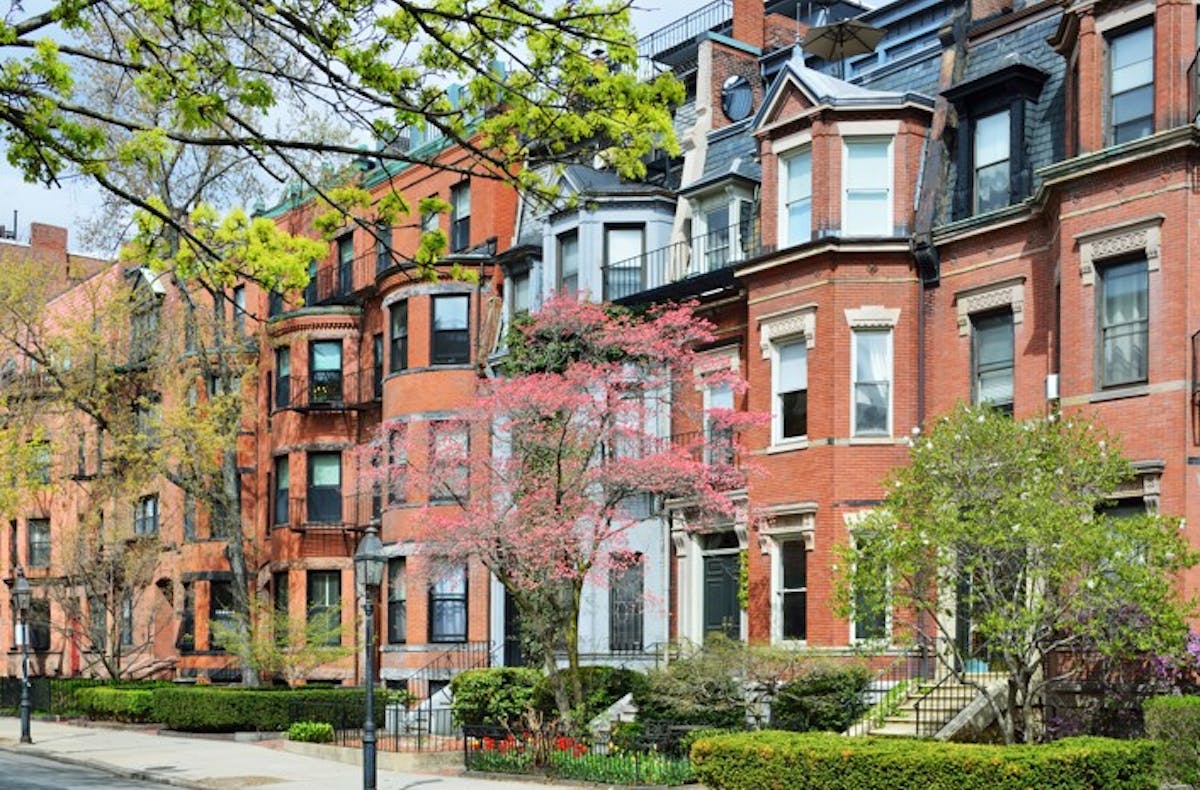 In the Back Bay of Boston, there are so many ways to spend your day! Whether you want a relaxing stroll down Commonwealth Avenue to the Boston Commons or are looking to do some serious shopping on Newbury Street. We provide you with a complete guide on how to spend a day in Back Bay.
Take A Stroll Down Commonwealth Ave
From where Massachusetts Avenue and Commonwealth avenue meet, you will find a beautiful boulevard called the Commonwealth Avenue Mall to walk down the famous Boston Commons! While walking down the Commonwealth Avenue Mall, you will notice the Victorian architecture, eight statues and memorials commemorating prominent soldiers such as Alexander Hamilton, and a monument for the Vendome Firefighters. At the end of your walk down Commonwealth ave, you will be met by the Boston Commons and Boston Public Garden.
The Boston Commons
Swan Boats in the Boston Public Garden offers a unique experience, especially on a hot day. Tickets are purchased at the swan boat dock before boarding, and pricing is extremely reasonable. For the 12-15 minute boat ride, a driver will pedal your swan boat around the Public Garden lagoon. Adults' price is $4.50 while Children ages 2-15 cost $3.00. The Swan boat hours for summer are 10 am to 5 pm and run daily. Each boat fits around 25 passengers if it is fully loaded. Besides the Swan Boat tours, The Boston Common is considered the oldest public park in the United States. You will find multiple statues of great heroes of American history, such as the George Washington statue, located at the Commonwealth ave entrance of the Boston public garden.
Shopping In The Back Bay
Newbury Street is filled with local shops and boutiques to cater to your shopping needs! If you don't seem to find what you are looking for on Newbury St, you can head to the prudential center, which is filled with classic stores to shop in, and if you are looking for higher-end shopping, take a walk over to Copley Place on Huntington ave!
Restaurants In The Back Bay
Of course, after a long day of enjoying the Commons and shopping, your next step is a delightful meal. Ending your day on Boylston St; after leaving the prudential center, you should walk across the street to Back Bay Social. At Back Bay Social, you will find exceptional American cuisine and killer cocktails. Looking for a late afternoon lunch or dinner, we have everything you are looking for, so check out our menu. Don't forget to quench your thirst by trying signature cocktails such as the Buzzy Bee or Smoke & Honey! To make a reservation or book your next private event, visit our website or call us today at (617) 247-3200!