Savory Spring Bites To Try This Season!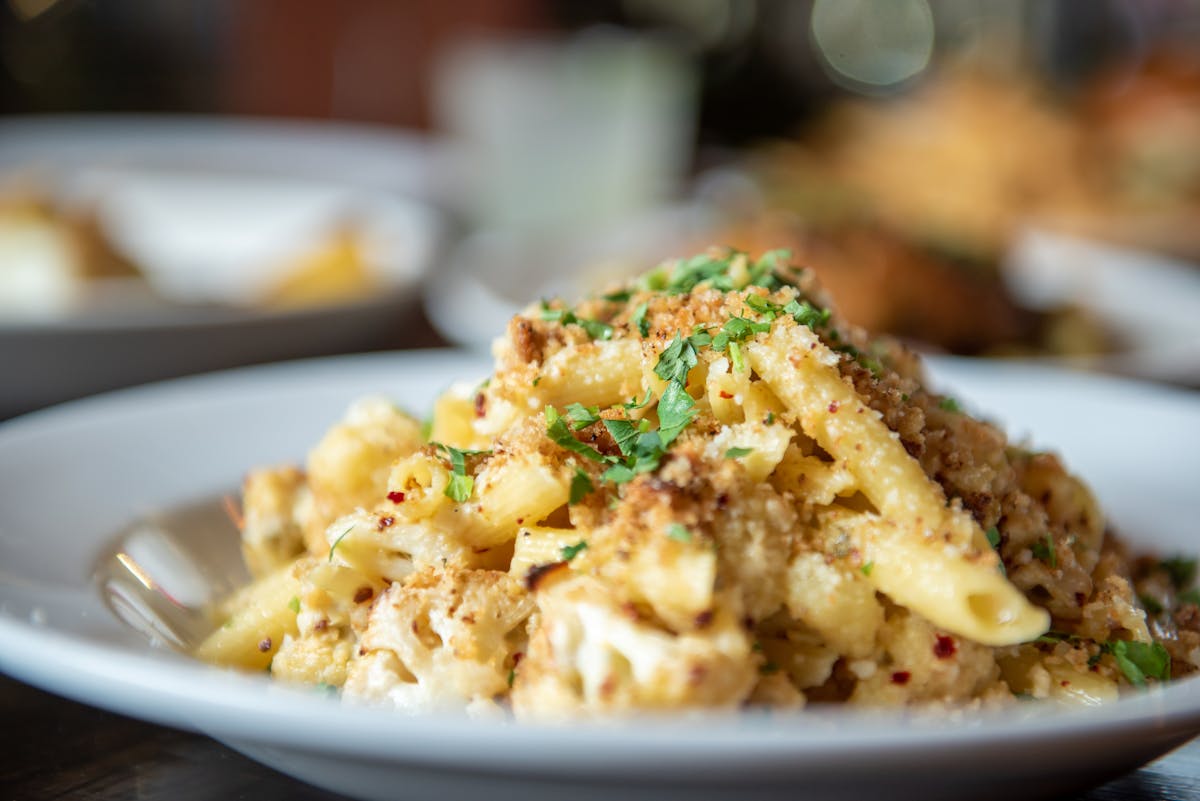 Winter is over and Spring is here! Leap into the new season with a trip to Back Bay Social! Conveniently located in the heart of Back Bay in Boston, we are of the city's favorite hang-out spots! There is no better way to welcome Spring than by indulging in some savory spring bites with friends on a nice day. Our menu is packed with flavorful dishes that will satisfy your cravings this spring and have you coming back for more! We're highlighting our favorite savory dishes you should try this spring!
Fried Chicken Sandwich
Buttermilk fried chicken breast cooked to perfection topped with a pickle, housemade smoked BBQ aioli, and coleslaw on a brioche roll with your choice of fries on the side. A satisfying crunch with every bite balanced out with the acidity of the pickles. Trying to enjoy a savory meal but want to stay on the healthier side? Sub out the fried chicken and fries with grilled chicken and sweet potato fries! Enjoy the same savory flavors we love on the lighter side!
Macaroni A La Vodka
You've heard of Penne A La Vodka…we present you with Macaroni A La Vodka! That's right two savory favorites brought together to bring you an all-new must-try dish. If you want a little added protein feel free to add chicken to your dish to take it to the next level!
Cured Meat & Cheese Board
Start your meal off on the savory side with our Cured Meat & Cheese Board! Our board is served with Prosciutto, bresaola, sec sausage, aged Grafton cheddar, manchego, fig preserve, apricot mostarda, and pickled veggies! A great choice to curb your appetite and share with friends as you await your entrees!
Steak Fajita Bowl
The BackBay social spin on this Mexican favorite! Peppers, onions, salsa Fresca, guacamole, rice, lime crema, cilantro, radish, and rice served together in a bowl! The perfect dish for anyone looking for a savory dish with a little bit of spice! This dish pairs exceptionally well with our spicy margarita. Order together for an out-of-this-world burst of flavors.
Savory Spring Bites at Back Bay Social
Enjoy a breath of fresh air on a nice Spring day and come on down to Back Bay Social! Savor the Spring with our decadent bites. Check out our menu to explore our favorite savory options. Give us a call today at (617) 247-3200 to make a reservation!