Healthier Dining Options: Nutritious Choices Without Compromising Flavor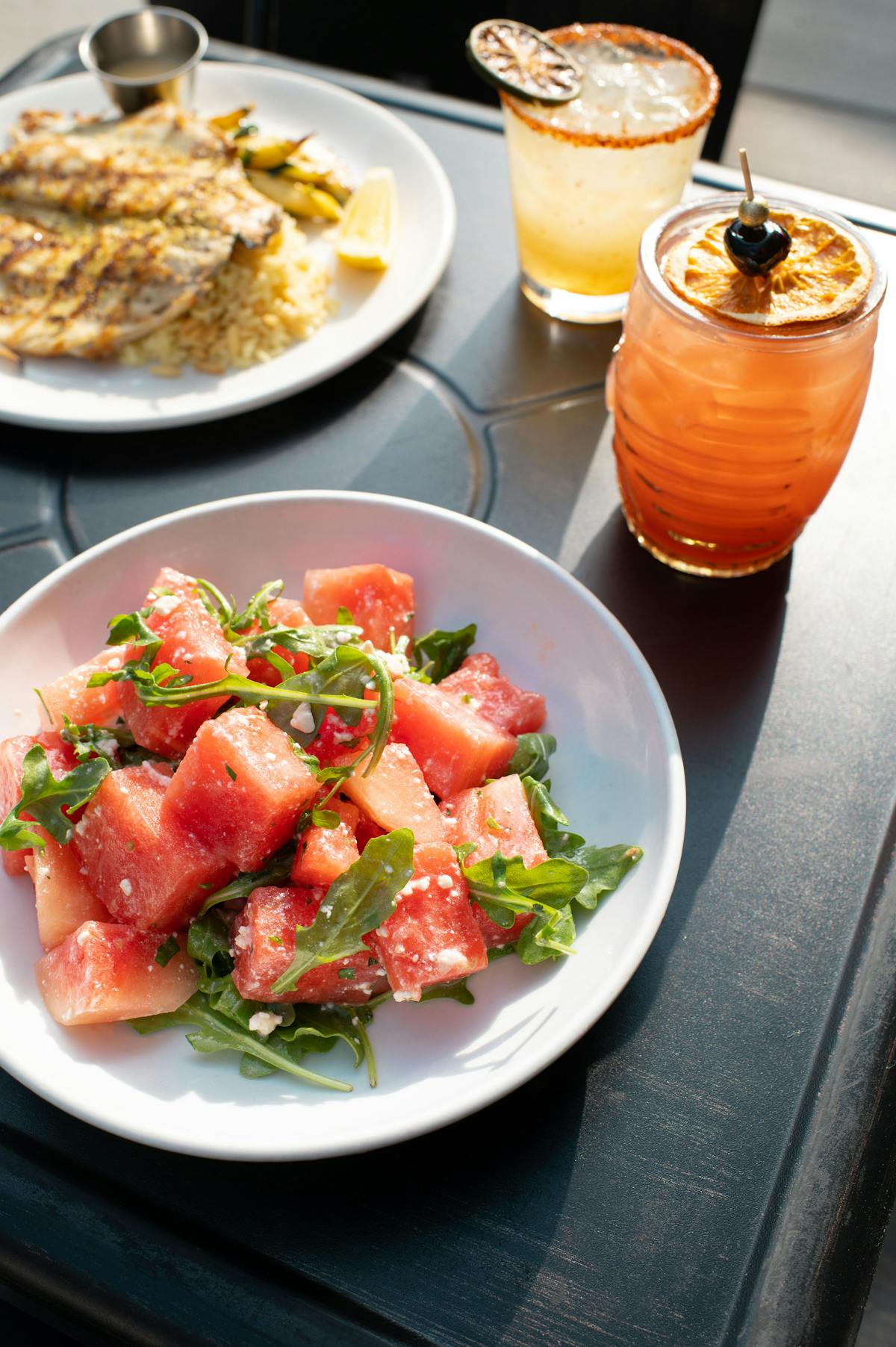 At Back Bay Social, enjoying a delicious meal doesn't have to mean sacrificing your health. Our menu is carefully crafted to offer healthier dining options packed with nutrients without compromising flavor. Join us as we explore our favorite nutritious choices to satisfy your taste buds and nourish your body.
Sesame Seared Tuna Bowl
For seafood lovers, our Sesame Seared Tuna Bowl is a true delight. This bowl combines the freshness of seared tuna with a medley of vibrant vegetables, including crisp greens, cucumber, and avocado. Topped with a drizzle of sesame dressing and sprinkled with sesame seeds, this bowl is a protein-packed, low-carb option that is as satisfying as it is nutritious.
Mediterranean Bowl
If you're looking for a taste of the Mediterranean, our Mediterranean Bowl is a perfect choice. This bowl is healthy and flavorful, filled with colorful ingredients like roasted vegetables, quinoa, chickpeas, and feta cheese. The combination of Mediterranean flavors and nutritious ingredients makes this bowl a well-rounded and satisfying meal that will leave you feeling nourished and energized.
Buffalo Cauliflower
Vegetarian or not, our Buffalo Cauliflower appetizer is a must-try for anyone seeking a healthier twist on a classic favorite. Baked to perfection and tossed in tangy buffalo sauce, this cauliflower dish is a delightful alternative to traditional buffalo wings. Its crispy texture and bold flavors prove that healthier options can be just as delicious and satisfying.
Hummus
For a light and flavorful appetizer to share, our Hummus is the ideal choice. This classic Middle Eastern dip is a nutritious and satisfying option, made from creamy chickpeas blended with tahini, garlic, and lemon juice. Served with warm pita bread and fresh vegetables, our Hummus is a delightful combination of textures and flavors that will keep you coming back for more.
Watermelon & Feta Salad
Looking for a refreshing and vibrant salad? Our Watermelon & Feta Salad is a perfect choice. This combination of juicy watermelon, tangy feta cheese, crisp arugula, and a drizzle of balsamic glaze creates a harmony of flavors that is both light and satisfying. Packed with antioxidants and hydrating watermelon, this salad is a delicious way to stay refreshed while enjoying a nutrient-rich meal.
Why Choose Back Bay Social for Your Next Dining Experience?
In addition to our commitment to offering healthier options, we pride ourselves on providing a warm and inviting atmosphere where you can relax and enjoy your meal. Our menu is thoughtfully curated to cater to various dietary preferences and nutritional needs without compromising taste. So, join us at Back Bay Social and discover a world of nutritious and flavorful dining options. Indulge in our carefully crafted bowls, share delightful appetizers like our Buffalo Cauliflower and Hummus, and savor the refreshing Watermelon & Feta Salad. At Back Bay Social, healthy eating should be an enjoyable experience for everyone. Your taste buds and your body will thank you. Give us a call today at (617) 247-3200.