Cocktails to try this Spring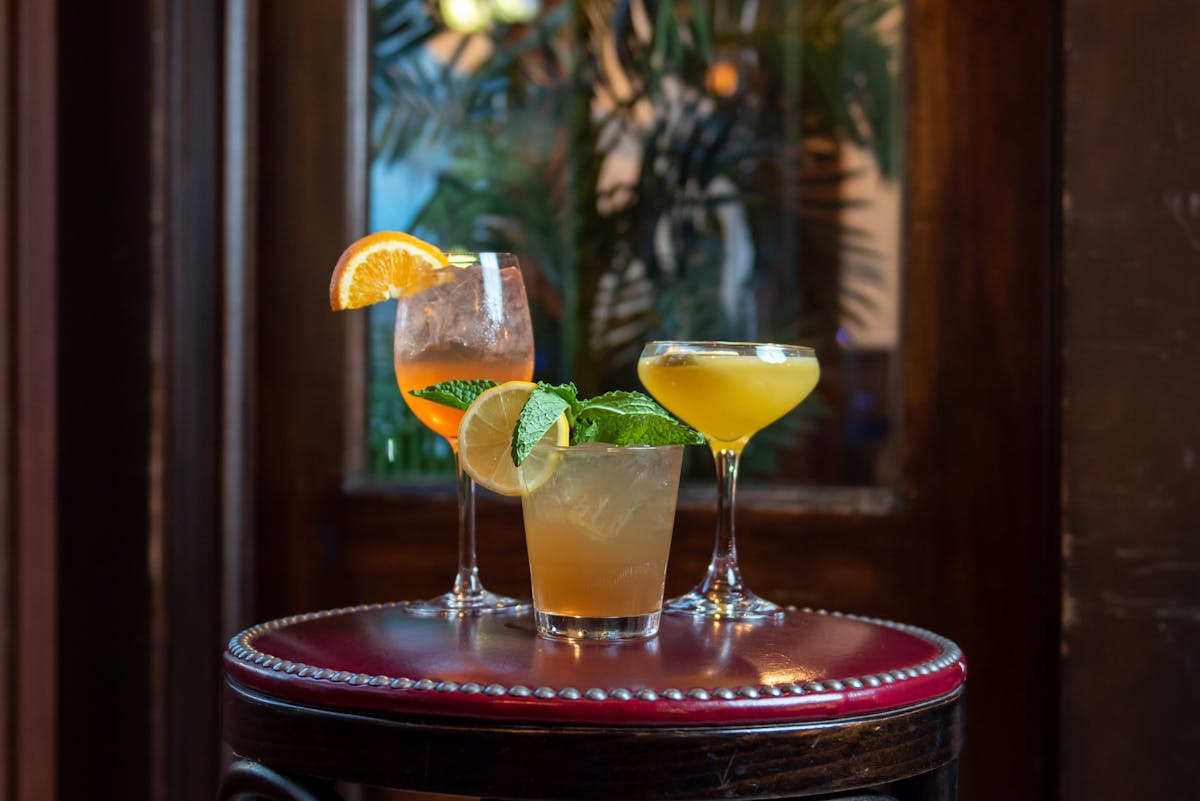 Going out for drinks on a warm Spring day is a fantastic way to spend time with friends! Spring marks the revamp of your social life, take advantage of the weather and stop by Back Bay Social for a good time! Try out these refreshing cocktails this spring to unwind after a long day of work or over a weekend brunch!
Spring Time Spritz
An expertly crafted blend of deep eddy vodka, Aperol, st. Germaine, lemon, prosecco that will be sure to put you in the spirit of Spring! This Spring cocktail is sure to become a seasonal favorite for anyone who has a sip!
Smash or Pass…ion
You definitely won't be passing up this drink! This cocktail welcomes the warm weather with a tropical twist! This combination of Bacardi rum, Shinola passionfruit liqueur, and lime transports you to the tropics with every sip. Enjoy on a sunny day to get the full experience. You will not be disappointed with this drink!
Buzzy Bee
The bees in Back Bay are buzzing their way into our latest cocktail! The Buzzy Bee! This mix of Mulholland gin, lemon, honey simple syrup, and prosecco will have you buzzing for more! A refreshing seasonal blend of sweet sourness that will have you hooked all Spring!
Spring Fling
Flings come and go but this cocktail will be here all season and unlike a romantic fling it will never disappoint! We combined four roses bourbon, apologue saffron liqueur, lemon, and simple syrup to create this Springtime masterpiece! Don't believe us? Try it for yourself on your next night out on the town.
Spring Cocktails at Backbay Social
Take advantage of the season and try out our latest Spring cocktails! Our skillfully prepared cocktails at Back Bay Social will be sure to satisfy you this Spring! Check out our cocktail menu to explore our favorite cocktail options this season. Give us a call today at (617) 247-3200 to make a reservation!