#BeSocial With Us!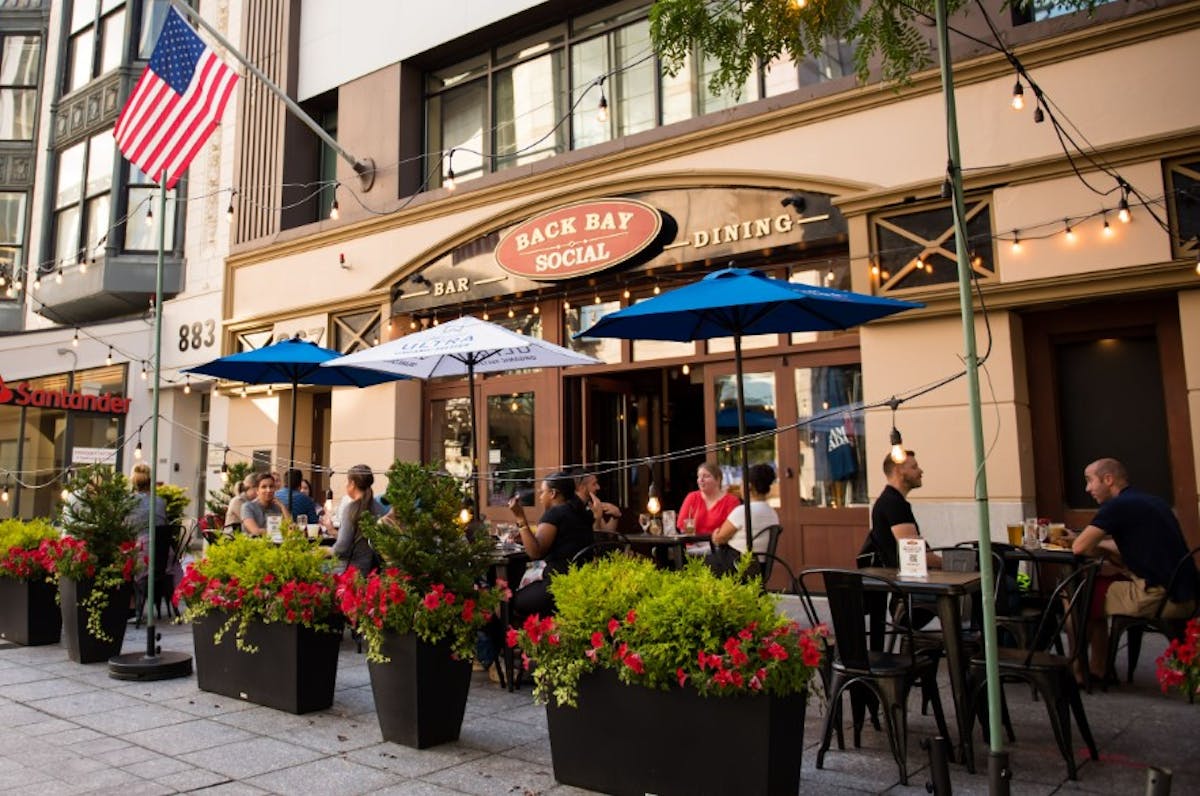 If you follow along with any of our social media accounts, you'll know that we are always recommending our followers to #BeSocial here at Back Bay Social! This is one of the best ways we are able to engage with you, our followers, and discover what you love about our social club! For more information about how you can #BeSocial, please continue reading below.
Weekend Brunch
If you're looking for a great brunch spot on the weekends, be sure to check out Back Bay Social. We have an extensive brunch menu, including but not limited to sweet treats, lite fare, eggs, toast, potatoes, tots, and of course, your standard brunch entrees. Be sure to check out our website today to learn more about the brunch menu items we have to offer.
Celebratory Cocktails
Are you interested in morning cocktails, such as mimosas, bellinis, or bloody mary's? Perhaps you're more intrigued by night time cocktails like wine or martinis. Regardless of the circumstances, indulge in a cocktail to celebrate any occasion. Even the occasion of going out to eat! Be sure to check out our website for a full list of cocktails.
Be Social Bistro
Back Bay Social welcomes those seeking friendly company, good conversation, craft beers & unique cocktails in the heart of Boston's bustling Back Bay. With top-notch hospitality and a comfortable and lively atmosphere, we are a vibrant neighborhood restaurant. We promise you'll be eager to return whether you're enjoying a cocktail after work, dinner with a date, or weekend brunch with friends. Welcome to one of the city's favorite neighborhood hangouts, where you can relax, unwind, and enjoy.
Following Our Social Media Accounts
To learn more about our restaurant, discover more about our customers, or to simply be a part of our #BeSocial hashtag, follow us on social media! We can be found on Facebook, Twitter, and Instagram. Here, be sure to use the hashtag #BeSocial whenever you're posting about us. We'll be able to like and comment on your post! Even if you don't want to post yourself, you can discover what other customers are talking about by using this hashtag.
Contact Back Bay Social Today!
If you're ready to #BeSocial at Back Bay Social, our team of experts are excited to enhance your experience! To learn more information about how you can get started, please inquire today or call us at 617.247.3200.